CA CUISINE & WORLD FARE
MOBILE EATS. GLOBAL TREATS.
COMFORT FOOD WITH THOUGHT.
Check us out daily to see our rotating eclectic menu!
We offer several diverse grilled or fried protein options daily with your choice of edible vessel
(RICE BOWL+ BREAD CHOICE[currently PITA WRAP]+LETTUCE WRAP)
Comes with freshly cut garden veggies and your choice of housemade craft aioli, bourbon glaze, or a special featured sauce we may have brought along that day!

CURRENT OFFERINGS:

FILIPINO BBQ CHICKEN
JIM BEAM BOURBON ANGUS FLANK STEAK
FRIED TOFU
CHICKEN AVOCADO TAPAS
GRILLED ASPARAGUS


Here are some main protein offerings we have featured in the past:
FILIPINO BBQ CHICKEN/STEAK
JIM BEAM BOURBON ANGUS FLANK STEAK/CHICKEN
ORGANIC FRIED OR GRILLED TOFU
FRIED//SOUSVIDE//GRILLED MOJO PORK BELLY
CARNE ASADA ANGUS FLANK STEAK
BOURBON PORK BELLY
CHIMMICHURRI + BOURBON ANGUS FLANK STEAK
SPICY STYLE FRIED PORK BELLY
GRILLED PORTABELLA MUSHROOM CAPS
ROSEMARY APPLE CIDER PORK CHOP
KIOLBASSA SAUSAGES
LOCAL TRACK 7 IPA SPECIAL ANGUS FLANK STEAK
HI LOCAL KINE GRILLED BOURBON GLAZED SPAM
FILIPINO BBQ CHICKEN WINGS
Here are some extra offerings we have featured in the past:

SHRIMP CEVICHE TAPAS
HOUSEMADE CRAFT LUMPIANG SHANGHAI
CHICKEN AVOCADO TAPAS
HAWAIIAN SHRIMP SPRING ROLLS
CRAFT QUINOA SALAD
GRILLED ASPARAGUS + SOUS VIDE 63 DEGREE EGG+ FRIED PROSCIUTTO + DUCK FAT TOAST + CRAFT BLUEBERRY COMPOTE HOLLANDAISE
POLEN-TOTS
TOFU-TOTS
SUNOMONO PICKLE SALAD
FRIED FINGERLINGS//TINY BAKERS
QUESADILLAS
FLASH FRIED GREEN BEANS
GRILLED+TORCHED BRULEED MARINATED PINEAPPLE
TEMPURA BANANA
GOURMET BAVARIAN CREME CHURROS
PICNIC BASKET (CHARGRILLED LAVOSH CRACKERS + CHESSE SELECTION + SEASONAL BERRIES + HONEY + HOUSE-MADE SPICED WALNUTS)
DESSERT PITA NACHOS
GARDEN SALAD + BALSAMIC DRESSING
MIXED GREENS + HOUSEMADE SPICED WALNUTS + FETA + WHITE BALSAMIC
GREEK SALAD + HOUSEMADE TZATZIKI
+++++



*Availability & Price Varies Daily and are Subject to Change, but you can ORDER your favorite foods ahead of time for pick-up at a scheduled future public event! Please allow at least a week in advance for special orders! Send us an email at INFO@ASHANDOILMOBILEEATS.COM for more details and get in touch with us to fulfill your cravings that we may not offer on a daily basis*
Powered by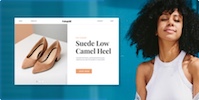 Create your own unique website with customizable templates.